Top 5 Locations to Propose with TPE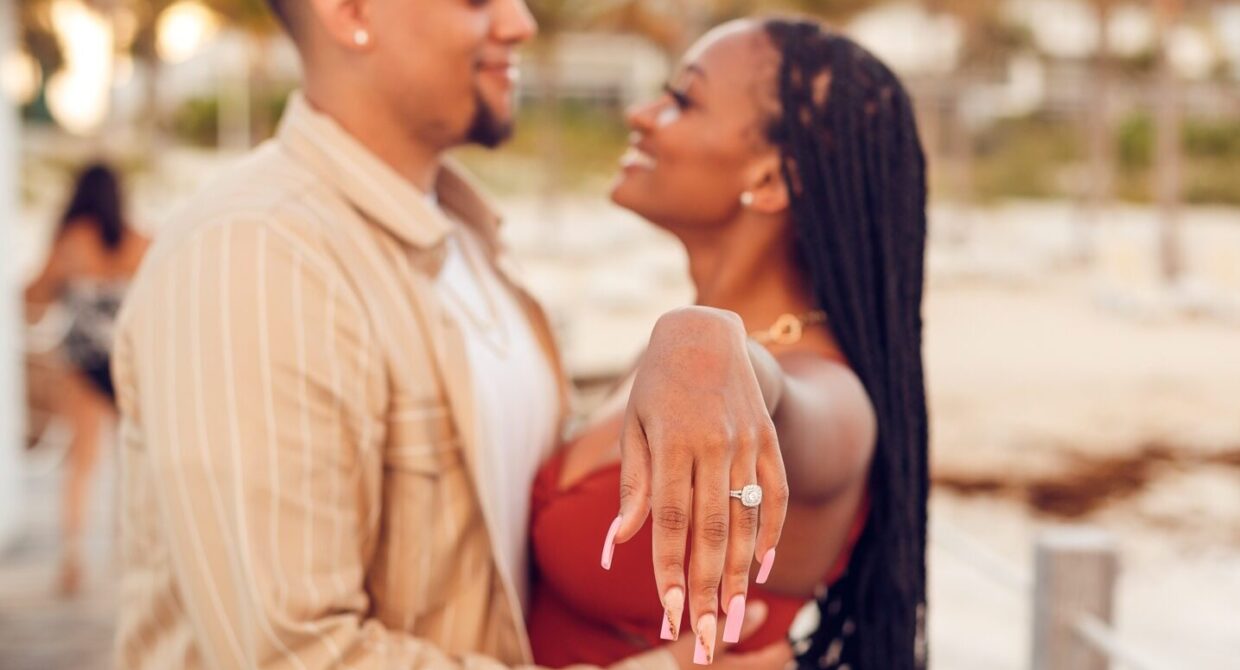 ---
The day you decide to get down on one knee and ask the love of your life to marry you is something you never want to forget, but nerves or anticipation can sometimes take over as you get swept away in what will surely be one of the happiest moments of your entire life. It is so important to have the help of a professional engagement photographer by your side so you will have breathtaking photos that capture the magic from this special day. Proposing against a magnificent backdrop can also help make this event even more perfect, so today we're going to go over the top 5 locations to propose.
1. Venice
There is hardly a single spot in Venice, Italy that isn't picturesque – which is precisely why it's one of the best destinations to propose at. This watery city has no shortage of places where you can get down on one knee. You can embark on a romantic gondola ride along the canals, take a stroll up to one of the bridges overlooking the town, or head to a plaza that's surrounded by marvelous architecture, such as the San Marco Plaza, to ask for your love's hand in marriage. With the help and expertise of your engagement photographer, Venice is easily one of the most beautiful places to capture this moment.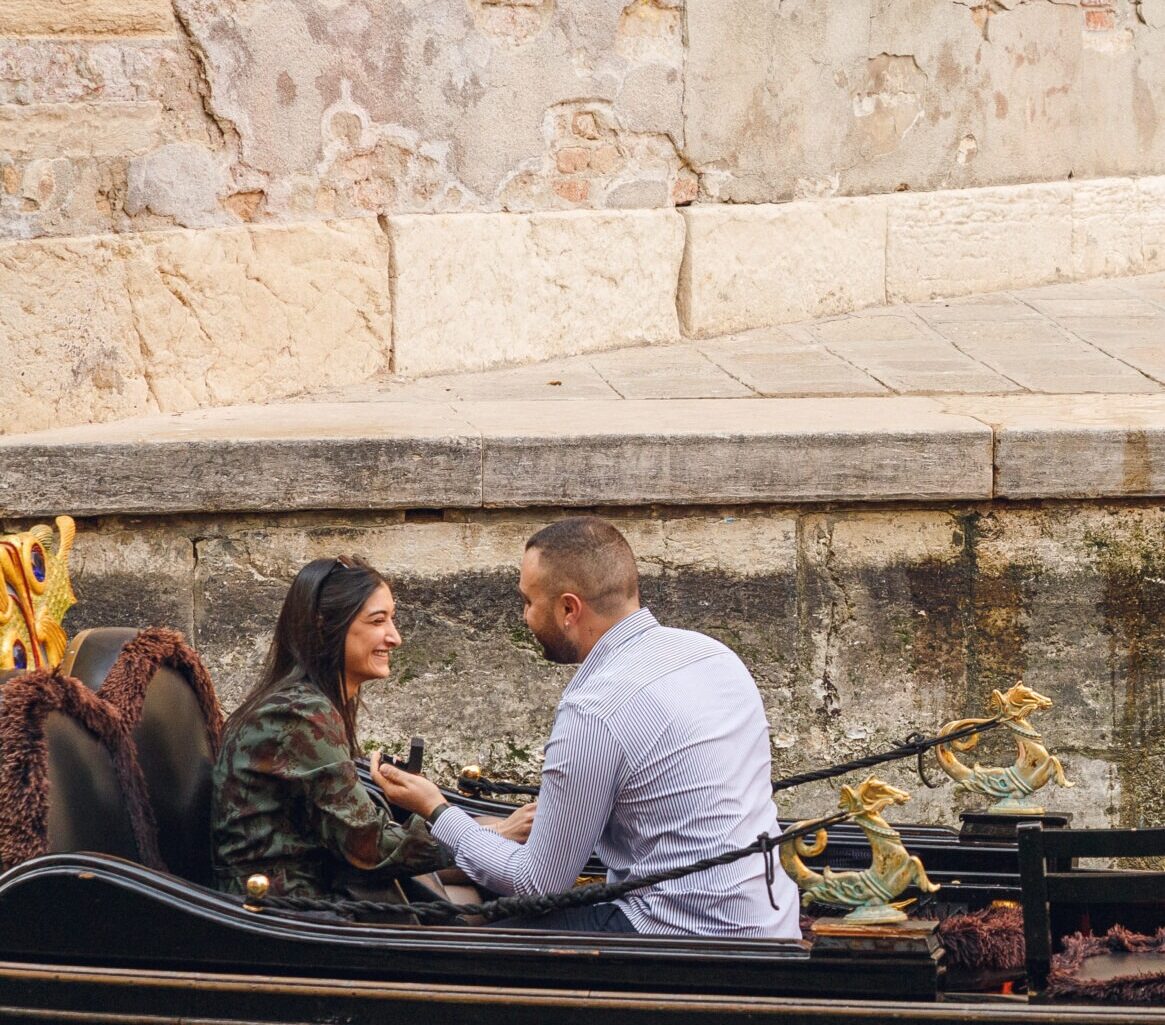 2. Paris
Paris – ah, the City of Love. You would be hard pressed to find anywhere to propose that is more romantic than this spectacular French city. Of course, the first spot that comes to mind when considering where to propose in Paris is in front of the Eiffel Tower. You can even take it to the next level by timing it at sunrise or sunset, too. You will be in awe by the shots your Paris engagement photographer will be able to get, encapsulating the spectacular charm of this city and the heartwarming moment of surprise and sheer love that you and your person share.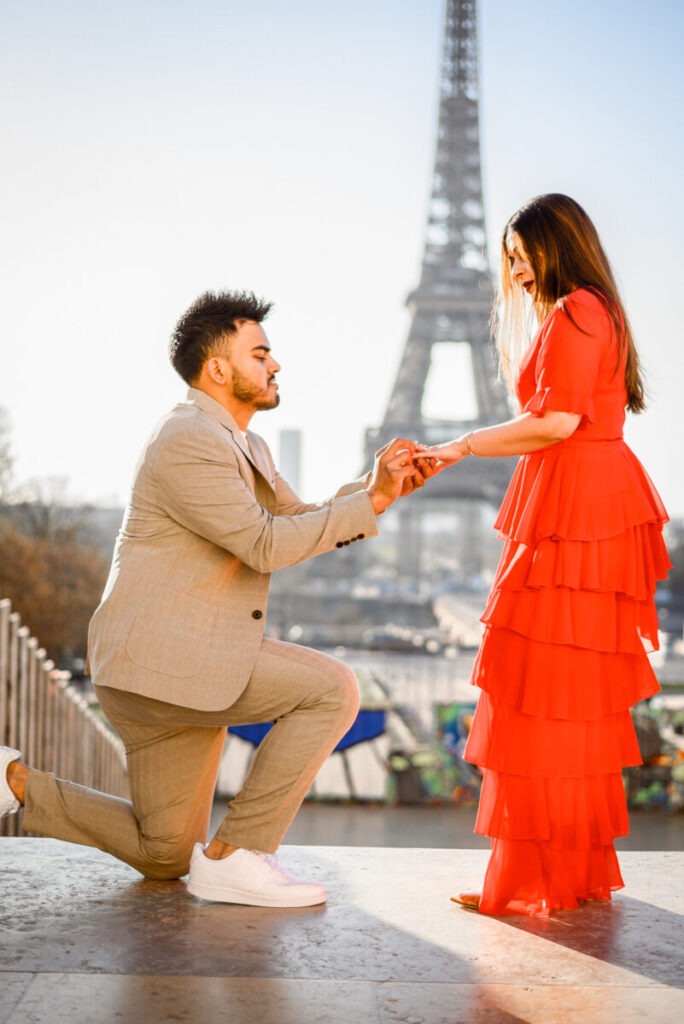 3. Rome
A city with such an incredible and rich history, Rome, Italy is without a doubt one of the best places you can decide on for a proposal. Filled to the brim with iconic sites that make your heart skip a beat once you see them in person, Rome is certainly a special place to become engaged. Your Rome proposal photographer will be able to get phenomenal captures of your engagement in front of the Trevi Fountain, the Pantheon, the Colosseum, or anywhere else that may be speaking to you.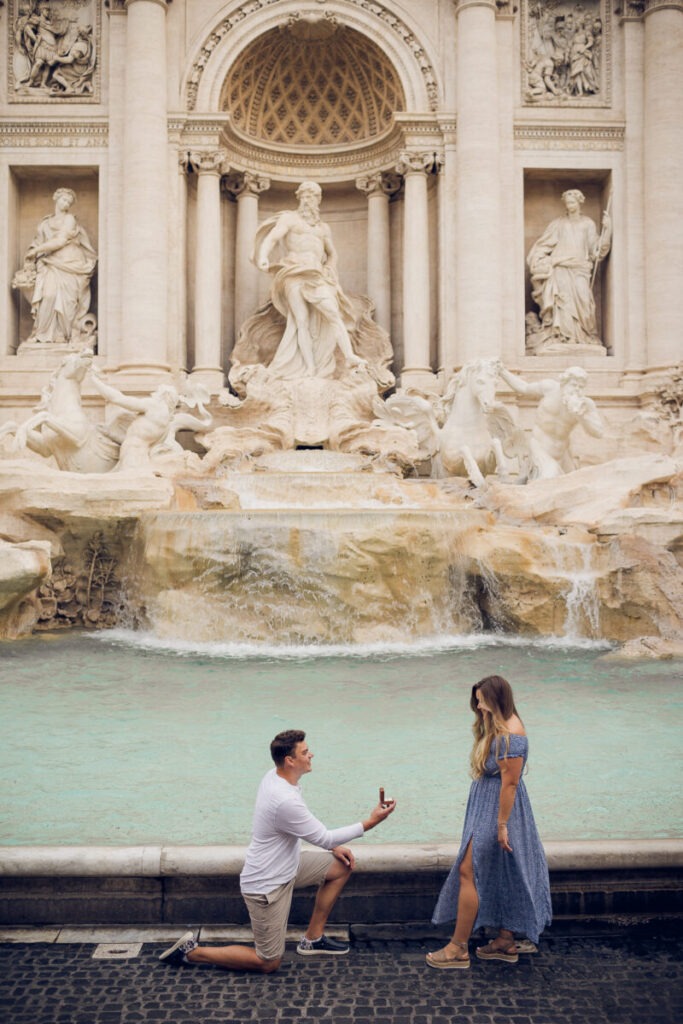 4. Grand Canyon
The national parks throughout the United States all boast extraordinary scenery, but there is just something so special about the Grand Canyon as the setting for a proposal. With vistas of infinite skies and sweeping landscapes of the ancient canyons and distant mountains, your Grand Canyon engagement photographer will have no trouble visually portraying your exchange of pure love set against this mesmerizing and dramatic backdrop.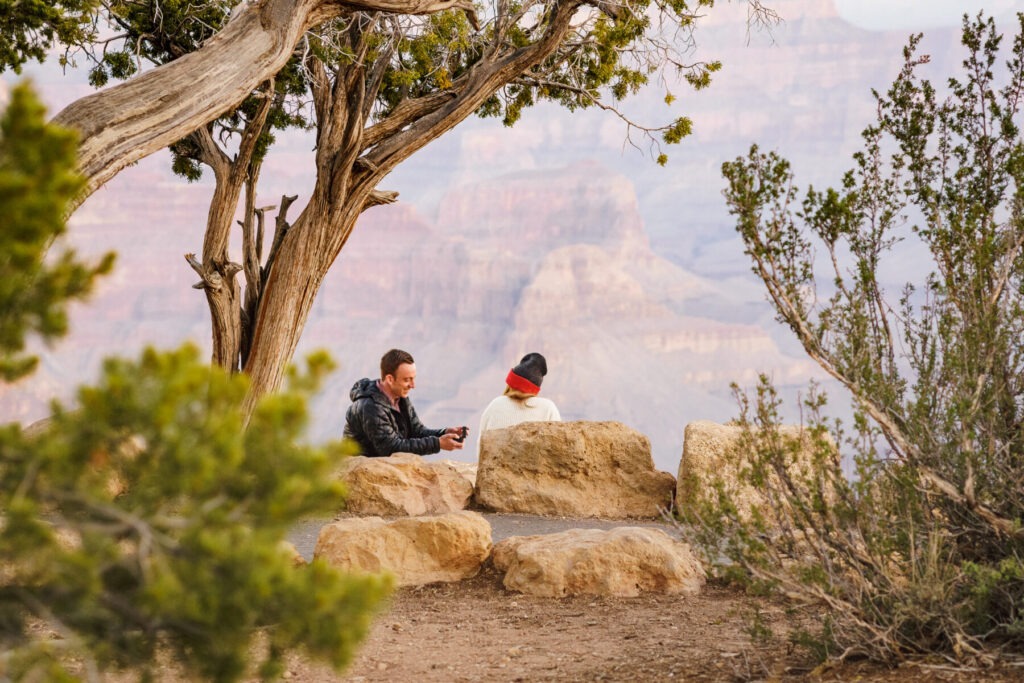 5. Tulum & Cancun
Tulum and Cancun are a stunning town in Mexico that's situated along the coast of the Caribbean. There are gorgeous beaches, remarkable Mayan ruins, and mind-blowing jungles and cave systems that are all within this region. Any of these locations would make for a wonderful place for a proposal, and your engagement photographer will help capture the exact scene that you've dreamt up.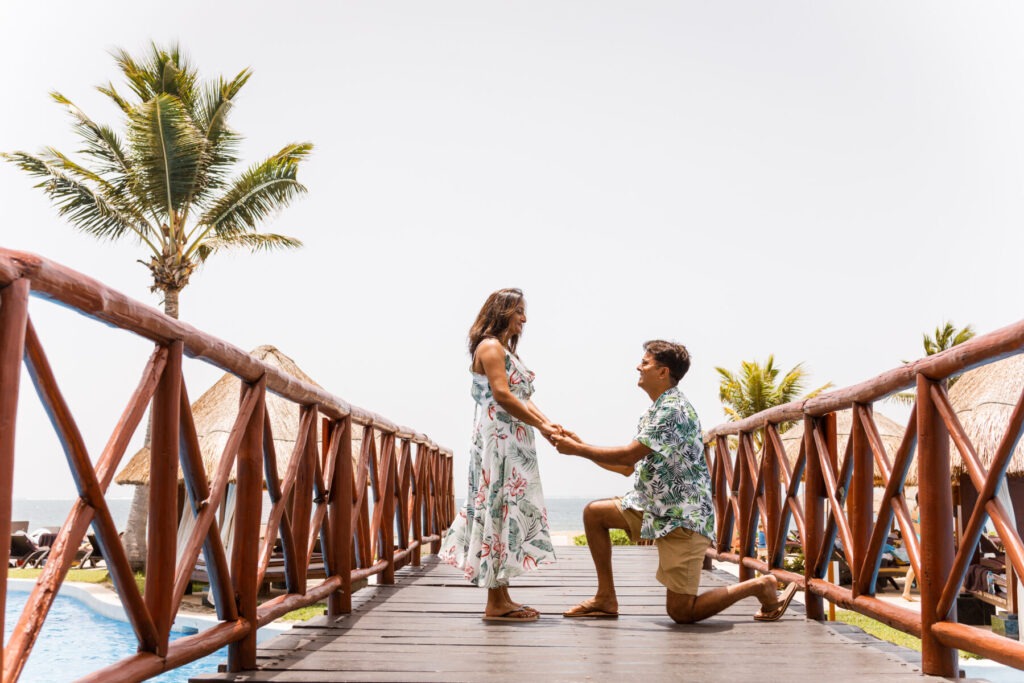 The Photo Experiences Proposal Packages
Here at The Photo Experience, we're here to capture the most important moments of your life that should be fully commemorated. You can book with us if you're considering proposing at the above-mentioned destinations, and of course any others you may have in mind, as well. These photos will be cherished by you and your loved ones for years to come, and you can rest assured that The Photo Experience understands this and will do everything to deliver exactly what you're looking for.